Who put the world on fast forward ? Sunday again and I have read very little this week due to the craziness at work. One more week and hopefully things will start to settle down a little. There have been times this week when I have wondered if I have bitten off more than I can chew with this position, but really I think that's just tiredness talking. I didn't even manage to complete what I had planned on reading this week. I am only half way through
But  it is a really good read and as soon as I have finished posting today, I will be heading for my reading chair with a 'do not disturb' sign.
I am currently listening to
I love this author, and the narrator is magnificent.
When  my Kindle is on the charger, I am reading the latest Stephen King, which I bought last week.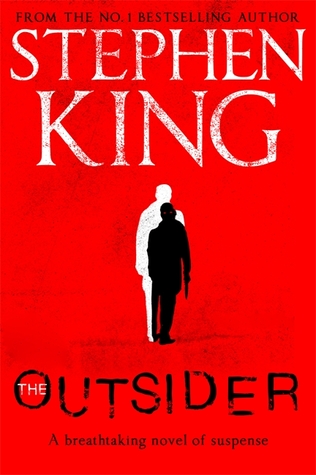 This week I am planning on reading
In the title story of her taut new fiction collection, Night-Gaunts and Other Tales of Suspense, Joyce Carol Oates writes: Life was not of the surface like the glossy skin of an apple, but deep inside the fruit where seeds are harbored. There is no writer more capable of picking out those seeds and exposing all their secret tastes and poisons than Oates herself―as brilliantly demonstrated in these six stories.
The book opens with a woman, naked except for her high-heeled shoes, seated in front of the window in an apartment she cannot, on her own, afford. In this exquisitely tense narrative reimagining of Edward Hopper's Eleven A.M., 1926, the reader enters the minds of both the woman and her married lover, each consumed by alternating thoughts of disgust and arousal, as he rushes, amorously, murderously, to her door. In "The Long-Legged Girl," an aging, jealous wife crafts an unusual game of Russian roulette involving a pair of Wedgewood teacups, a strong Bengal brew, and a lethal concoction of medicine. Who will drink from the wrong cup, the wife or the dance student she believes to be her husband's latest conquest? In "The Sign of the Beast," when a former Sunday school teacher's corpse turns up, the blighted adolescent she had by turns petted and ridiculed confesses to her murder―but is he really responsible? Another young outsider, Horace Phineas Love, Jr., is haunted by apparitions at the very edge of the spectrum of visibility after the death of his tortured father in "Night-Gaunts," a fantastic ode to H.P. Lovecraft.
Reveling in the uncanny and richly in conversation with other creative minds, Night-Gaunts and Other Tales of Suspense stands at the crossroads of sex, violence, and longing―and asks us to interrogate the intersection of these impulses within ourselves.
When Lyddie takes her sister to Devon to recover after a recent suicide attempt, it starts a train of events that will put their lives in grave danger.
Ellie has been the victim of a professional con artist, one who stole her savings, then disappeared from her life. Driven by her own history of failed relationships, Lyddie vows revenge on the man who broke her sister's heart.
Soon she assumes a false identity and begins her hunt for a man she knows to be cold, calculating and ruthless. But who is fooling whom? And can Lyddie find the justice she seeks and heal her damaged sister?
I received only three ARCs this week
and Sins of the Fathers by Andrea Fraser, for which I don't currently have a cover image.
So that's my week all wrapped up, and next week'sreading mapped out ,but you know what they say about the best laid plans . . .
Happy reading my friends, and don't forget to let me know what you are reading and what you think of it.
Cheers
Sandy