It's almost a month since I last did this post, for which I must apologize. A 'comedy of errors' conspired to give me an enforced break, and now we are moving house again so my posts may be a bit sporadic over the coming week or two.
Currently I am reading
Lucy Abbott never pictured herself coming back to Fawn Grove, Maine. Yet after serving time in Afghanistan, then years spent as a sous chef in New York, she's realized her only hope of moving on from the past involves facing it again. But Fawn Grove, like Lucy herself, has changed.
Lucy's sister, Wendy, is eager to help her adapt, almost stifling her with concern. At the local diner, Lucy is an exotic curiosity–much like the refugees who've arrived in recent years. When a fifteen-year-old Muslim girl is found murdered along the banks of the river, difficult memories of Lucy's time overseas come flooding back and she feels an automatic connection. At first glance, the tragedy looks like an honor killing. But the more Lucy learns about her old hometown, the less certain that seems.
There is menace and hostility here, clothed in neighborly smiles and a veneer of comfort. And when another teen is found dead in a cornfield, his throat slit, Lucy–who knows something about hiding secrets–must confront a truth more brutal than she could have imagined, in the last place she expected it . . .
and listening to
A cryptic message spurs Eleanor, Megan, and Nick Gresham on a frantic search for a refugee's missing family, in The Valley of the Shadow, a Cornish Mystery from Carola Dunn.
While out on a walk, Eleanor Trewynn, her niece Megan, and her neighbor Nick spot a young, half-drowned Indian man floating in the water. Delirious and concussed, he utters a cryptic message about his family being trapped in a cave and his mother dying. The young man, unconscious and unable to help, is whisked away to a hospital while a desperate effort is mounted find the missing family in time.
The local police inspector presumes that they are refugees from East Africa, abandoned by the smugglers who brought them into England, so while the Cornwall countryside is being scoured for the family, Eleanor herself descends into a dangerous den of smugglers in a desperate search to find the man responsible while there is still time.
This week I am planning on reading:
She lied to her daughter to save her family.
Everyone knows Leona would do anything for her daughter Beth: she moved to Church Langdon to send Beth to the best school, worked hard to build a successful business to support them and found them the perfect little cottage to call home. Leona and Beth hike together, shop together, share their hopes and fears with one another. People say they're more like best friends than mother and daughter.
It's the relationship every mother dreams of.
But their closeness means that Beth struggles to make friends. Her mother has kept her sheltered from the world. She's more reliant on her mother's love. More vulnerable.
When Beth finds an envelope hidden under the floorboards of their home, the contents make her heart stop. Everything she thought she knew about her mother is a lie. And she realises there is no one she can turn to for help.
What if you've been protected from strangers your whole life, but the one person you can't trust is the person closest to home? 
The chilling conclusion to the #1 bestseller The Magpies.
Twelve months ago, Jamie Knight walked straight into Lucy Newton's trap. Both Jamie and his ex-wife Kirsty barely survived. Now, with the police investigation into Lucy's disappearance going nowhere, Jamie teams up with a true crime podcaster to track down his nemesis.
But can Jamie persuade Kirsty to help? Can Kirsty forgive him for his past mistakes? And who, if anyone, will survive the final showdown? Featuring extracts from Lucy's secret memoir, Last of the Magpies brings the trilogy to a shocking conclusion.
Books I have been approved for since I last posted are: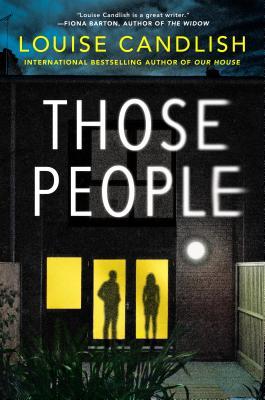 I don't have a heavy reading load for May, which is probably a blessing, so maybe I can make inroads into some of my back titles. I am also way behind on writing my reviews because of being without my tablet for three weeks, so I need to catch up on those in between packing, moving and unpacking. It will be lovely to have our own home again rather than renting, and I am going to claim the spare bedroom that opens out onto the deck as my library/ office space.
Have a wonderful week my friends, and happy reading 💕📚