Good morning everyone! It looks like I am going to be reading for a good part of the day today. The weather forecast for a hot sunny day was wrong and, while it's not raining, it is cool and cloudy with a stiff little breeze  –  not pleasant out on the hillside where I had planned on gardening. A day on the sofa with a pot of tea and my book is far more appealing.
Currently I am reading
What would you do if you woke up and didn't know who you were?
Chloe Daniels regains consciousness in a hospital with no memory of how she got there.
She doesn't recognise the strangers who call themselves family. She can't even remember her own name.
What if your past remained a mystery?
As she slowly recovers, her parents and sister begin to share details of her life.
The successful career. The seaside home. The near-fatal car crash.
But Chloe senses they're keeping dark secrets – and her determination to uncover the truth will have devastating consequences.
What if the people you should be able trust are lying to you?
And listening to
Forensic archaeologist Ruth Galloway uncovers the bones of a Victorian murderess while a baby snatcher threatens modern-day Norfolk in this exciting new entry in a beloved series.
Every year a ceremony is held in Norwich for the bodies in the paupers' graves: the Service for the Outcast Dead. Ruth has a particular interest in this year's proceedings. Her recent dig at Norwich Castle turned up the body of the notorious Mother Hook, who was hanged in 1867 for the murder of five children. Now Ruth is the reluctant star of the TV series Women Who Kill, working alongside the program's alluring history expert, Professor Frank Barker.
DCI Harry Nelson is immersed in the case of three children found dead in their home. He is sure that the mother is responsible. Then another child is abducted and a kidnapper dubbed the Childminder claims responsibility. Are there two murderers afoot, or is the Childminder behind all the deaths? The team must race to find out-and the stakes couldn't be any higher when another child goes missing.
This week I am planning on reading
Even the deepest buried secrets can find their way to the surface…
Moments before she dies, Nicola's grandmother Betty whispers to her that there are babies at the bottom of the garden.
Nicola's mother claims she was talking nonsense. However, when Nicola's daughter finds a bone while playing in Betty's garden, it's clear that something sinister has taken place.
But will unearthing painful family secrets end up tearing Nicola's family apart?
And hopefully I will start
Hope House, a New York boarding home for women, has led a rather sleepy existence in terms of emergencies. One wastepaper basket fire surely doesn't count as a five-alarm fire. That is until new tenant Ruth Miller's limp and lifeless body is found in the courtyard after plummeting to her death.
In a clandestine and hot-chocolate infused meeting, the heads of the house decide Ruth's death couldn't possibly have been foul play: no, she must have fallen or jumped. Shy and mousy, it seems Ruth had no friends to question… or ask uncomfortable questions.
But this was no accident: upon Ruth's arrival, the atmosphere of this happy house shifted, her paranoia was catching, and her last days were filled with dread. If the heads thought a scandal could be averted, they were wrong. It turns out Ruth did have a friend… and she's out for justice.
This claustrophobic and tense mystery is heralded as Hilda Lawrence's best. Equal parts cosy and suspenseful, it's sure to captivate lovers of all genres of classic crime.
Death of a Doll was first published in 1947 and is the third in the Mark East Series:
Mark East
1. Blood Upon the Snow (1944)
2. A Time to Die (1945)
3. Death of A Doll (1947)
I know that I am not going to get much reading done during the week as we have a fundraiser Saturday for Te Reina Worsley, a young mum of 5 who needs life saving surgery not available in New Zealand. You can read her story here https://givealittle.co.nz/search?q=Te+Reina+Worsley+
I have had 3 approvals from NetGalley this week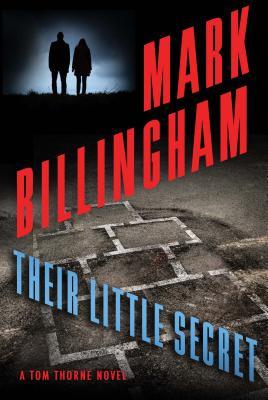 I hope you have read some wonderful books this week, and you have many more worthwhile reads ahead of you. Happy reading my friends. 💕📚