Another wet Sunday, and it looks like a wet week to come, which my garden will enjoy. At least it's not cold like it was yesterday. It was so cold we lit the fire, and I spent the day on the sofa reading,  snoozing and watching the first day of the final Supercar round of the season from Newcastle, NSW. I would image that, now home from work for the day, today will be more of the same. Last round, and only a couple of points separate the two drivers, both Kiwis incidentally. So who will I be cheering for? Scotty  McLaughlin definitely. He is a great driver, an all-round nice guy, and a brilliant ambassador for the sport. Whereas Van Gisbergen is, shall we say, rather more volatile.
Anyway, books are why we are here, so let's move on to what I am currently reading and listening to, what I am planning on reading this week, and the solitary ARC approval I received from NetGalley this week.
I have just started
Is the killer on the loose…or standing right beside you?
When art student, Aiden Blake, witnesses a gruesome attack on a London towpath, the police need him to identify the assailant without delay. But there's a problem: refusing to leave his canal boat and traumatised by the shock, Aiden is rendered mute by the horror of the event and can't speak to anyone.
In a desperate bid to gain vital information before Aiden's memories fade, The Met call in Clinical Psychologist and trauma expert, Dr Samantha Willerby, giving her only seven days to get a result. When Aiden finally starts to communicate through his art, however, the images he produces are not what anyone expects and before Sam can make sense of them, another murder takes place.
With her professional skills stretched to the limit and the clock ticking, Sam strives to track down a killer who is as clever as she is – someone who always manages to stay one step ahead.
This is the first of my two planned reads for the week.
I am also reading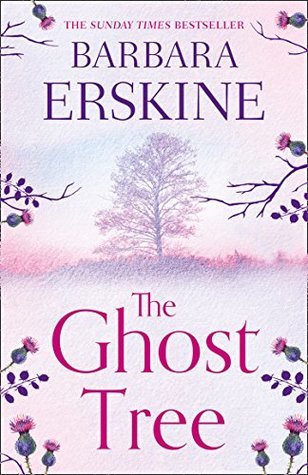 And listening to
My second planned read for the week is
Ken Bruen has been called "hard to resist, with his aching Irish heart, silvery tongue, and bleak noir sensibility" (New York Times Book Review). His prose is as characteristically sharp as his outlook in the latest Jack Taylor novel, In the Galway Silence. After much tragedy and violence, Jack Taylor has at long last landed at contentment. Of course, he still knocks back too much Jameson and dabbles in uppers, but he has a new woman in his life, a freshly bought apartment, and little sign of trouble on the horizon. Once again, trouble comes to him, this time in the form of a wealthy Frenchman who wants Jack to investigate the double-murder of his twin sons. Jack is meanwhile roped into looking after his girlfriend's nine-year-old son, and is in for a shock with the appearance of a character out of his past. The plot is one big chess game and all of the pieces seem to be moving at the behest of one dangerously mysterious player: a vigilante called "Silence," because he's the last thing his victims will ever hear.
This is Ken Bruen at his most darkly humorous, his most lovably bleak, as he shows us the meaning behind a proverb of his own design–"the Irish can abide almost anything save silence."
I have heard wonderful things about this author, but I am wondering if jumping aboard this series at book # 14 will prove to be a disadvantage.
I was approved for only one ARC this week.
But I did download, as a 'read now ' the first four chapters of
My request for the full ARC from Atria Books is still pending. . .
I hope that you have enjoyed your glimpse into my little corner of the reading world.
Have a wonderful weekend, and happy reading 😎