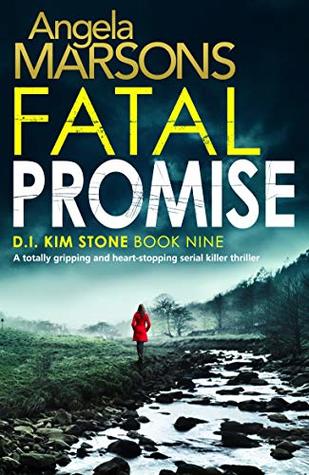 EXCERPT: …it is done.
The coffin is in the ground.
Hands land all over my back, reassuring, comforting. Some brief, some linger.
everyone wants to offer something, some indication, a token of their grief. They want me to know. They want me to share. They offer it as a gift of their own humanity.
And I don't give a fuck.
My comfort doesn't come from them.
Neither does it come from the knowledge of eternal peace.
It doesn't come from the platitudes and clichés, the well-wishers, cards, flowers or the phone calls. It doesn't come from the short time we had together.
It comes from the rage. It comes from the white, hot anger that burns in every pore of my body, every atom of my being.
My comfort comes from the plan.
My comfort comes from the knowledge. The knowledge that everyone responsible will die.
ABOUT THIS BOOK: Eeeny meeny, miney, moe. Who lives, who dies only I know.
When the body of a doctor is discovered brutally murdered in local woodland, Detective Kim Stone is shocked to discover the victim is Gordon Cordell – a man linked to a previous case she worked on involving the death of a young school girl. Gordon has a chequered past, but who would want him dead?
As the investigation gets underway, Gordon's son is involved in a horrific car crash which leaves him fighting for his life. Kim's sure this was no accident.
Then the body of a woman is found dead in suspicious circumstances and Kim makes a disturbing link between the victims and Russells Hall Hospital. The same hospital where Gordon worked.
With Kim and her team still grieving the loss of one of their own, they're at their weakest and facing one of the most dangerous serial killers they've ever encountered. Everything is on the line. Can Kim keep her squad together and find the killer before he claims his next victim?
The killer is picking off his victims at a terrifying pace, and he's not finished yet.
MY THOUGHTS: Angela Marsons, you have done it again. You had me in the opening paragraph and by the end of the prologue I would have cut off my arm rather than put this book down. Every time I start one of Marsons' books, I think that it can't possibly be as good as the preceding one, and every time I am proved wrong. Fatal Promise is no exception.
This is a book about choice, and has two parallel story lines. For while Kim's team is investigating a surgeon's murder, Stacey is continuing to investigate the case of a missing teenage girl, a case she was assigned to in the team she was working with while waiting for Kim to come back from her medical leave. At the same time the team is trying to regroup, coming together for the first time since Dawson's death, and the undercurrents of emotion from dealing (or not dealing) with the situation flow strong. I felt so sorry for Penn, the newcomer to the group, who bore the brunt of their anger for, although he had worked with them on a case previously, he has been proposed as Dawson's replacement, something none of them are yet comfortable with.
I love the way Marsons reveals little tidbits about her characters that make them all the more human, more believable. At the same time she weaves a dark and disturbing story of revenge and the inability of people to take responsibility for their own actions.
Although this is a series, the books could probably stand on their own, but why would anyone want to miss out on such a great series? Read. Them. All.
Not to be missed! 💕💖💕💖💕
THE AUTHOR: Angela is the author of the Kim Stone Crime series. She discovered a love of writing at Primary School when a short piece on the rocks and the sea gained her the only merit point she ever got.
Angela wrote the stories that burned inside and then stored them safely in a desk drawer.
After much urging from her partner she began to enter short story competitions in Writer's News resulting in a win and three short listed entries.
She used the Amazon KDP program to publish two of her earlier works before concentrating on her true passion – Crime.
Angela is now signed to write a total of 16 Kim Stone books for http://bookouture.com and has secured a print deal with Bonnier Zaffre Publishing.
DISCLOSURE: Thank you to Bookouture via NetGalley for providing a digital copy of Fatal Promise by Angela Marsons for review. All opinions expressed in this review are my own personal opinions.
Please refer to my Goodreads.com profile page or the about page on sandysbookaday.wordpress.com for an explanation of my rating system. This review and others are also published on my Goodreads.com page https://www.goodreads.com/review/show/2528598255