Today is Remembrance Day, so before we talk books I would like to pause for a moment to remember and give thanks to those who fought for our country and our freedom over 100 years ago.
Once again I am glad I didn't set my reading sights too high this week. I finished Mark Edwards In Her Shadow yesterday, and I will post my review tomorrow.
Currently I am reading
Which I started this morning and am now 2/3 through, despite having had to go to work this morning.
I am listening to
which is incredibly atmospheric. The narrator does a wonderful job .
This week I am planning on reading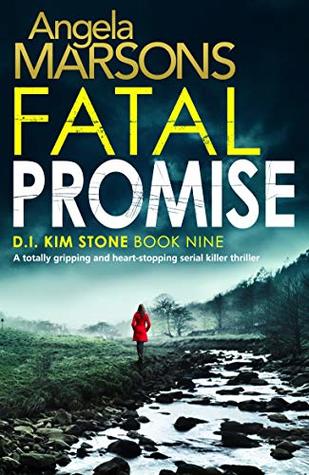 Eeeny meeny, miney, moe. Who lives, who dies only I know.
When the body of a doctor is discovered brutally murdered in local woodland, Detective Kim Stone is shocked to discover the victim is Gordon Cordell – a man linked to a previous case she worked on involving the death of a young school girl. Gordon has a chequered past, but who would want him dead?
As the investigation gets underway, Gordon's son is involved in a horrific car crash which leaves him fighting for his life. Kim's sure this was no accident.
Then the body of a woman is found dead in suspicious circumstances and Kim makes a disturbing link between the victims and Russells Hall Hospital. The same hospital where Gordon worked.
With Kim and her team still grieving the loss of one of their own, they're at their weakest and facing one of the most dangerous serial killers they've ever encountered. Everything is on the line. Can Kim keep her squad together and find the killer before he claims his next victim?
The killer is picking off his victims at a terrifying pace, and he's not finished yet. 
He sees his wife's eyes watching him in the rear-view mirror, the kids up on their knees to get a better look. That's when he hears the scream…
You're driving home from a family outing one afternoon, when a speeding car cuts you up, nearly causing you to crash. Like anyone would, you pull over to confront the driver.
But a glance into the backseat of the speeding car reveals a woman fighting to escape. She is terrified and she's screaming for your help: these men have murdered her husband…
What would you do?
I have received no approvals from NetGalley this week. It seems that everything I have wanted to request , I have had to wish for!
I hope you have all had more luck than I with your requests, but perhaps the great book god is trying to tell me something , like I should read some of my backtitles and get caught up.
Have a wonderful week of reading my friends 💕💖💕😎