Well, I am glad I didn't over commit myself on the reading front this week as I have only just finished
The fact that I have only just finished is absolutely no reflection on the quality of the book, believe me! Watch for my review tomorrow.
I paid a visit to my local library yesterday and picked up a copy of
which I will be starting as soon as I finish
If you haven't yet read Jodi Picoult's latest, I strongly urge you to do so.
And I am currently listening to
This week I am planning on reading
A new series about a young woman whose connection to antiques takes her on a magical adventure, reminiscent of Outlander
New York Times bestselling author of The Witch's Daughter Paula Brackston returns to her trademark blend of magic and romance to launch a new series guaranteed to enchant her audience even more.
Xanthe and her mother Flora leave London behind for a fresh start, taking over an antique shop in the historic town of Marlborough. Xanthe has always had an affinity with some of the antiques she finds. When she touches them, she can sense something of the past they come from and the stories they hold. So when she has an intense connection to a beautiful silver chatelaine she has to know more.
It's while she's examining the chatelaine that she's transported back to the seventeenth century. And shortly after, she's confronted by a ghost who reveals that this is where the antique has its origins. The ghost tasks Xanthe with putting right the injustice in its story to save an innocent girl's life, or else it'll cost her Flora's.
While Xanthe fights to save her amid the turbulent days of 1605, she meets architect Samuel Appleby. He may be the person who can help her succeed. He may also be the reason she can't bring herself to leave.
With its rich historical detail, strong mother-daughter relationship, and picturesque English village, The Little Shop of Found Things is poised to be a strong start to this new series.
And
Isabel's life seemed perfect. Successful business, beautiful house, adoring husband. And then she was dead.
For four years Jessica has never doubted that her sister Isabel's death was an accident. But when Jessica's young daughter seems to know long-forgotten details about her aunt's past, Jessica can't shake the feeling that there's a more sinister truth behind the tragedy.
As Jessica unearths disturbing revelations about her sister, and about the people she loved and trusted most, it becomes clear Isabel's life was less than perfect and that Jessica's might also be at risk.
Did someone murder Isabel? Are they now after Jessica and her family? The key seems to lie in the hands of a child. Can Isabel reveal the truth from beyond the grave, or is the answer closer to home?
In Her Shadow is a gripping tale of family secrets, lies and obsession from the two million copy bestselling author Mark Edwards.
I received three ARCs from NetGalley this week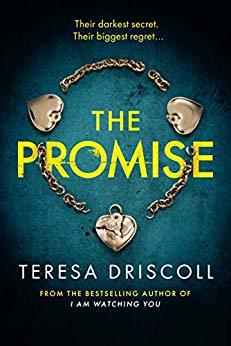 We have the family descending on us for lunch. This is their first visit to our new home. I hope that they love it as much as we do.  The lamb is in the oven, the vegetables all prepared, so now I just need to throw together the Greek Salad. I am glad it's a beautiful day, especially after yesterday which was wet, cold and windy. We lit the fire and I spent the day reading between naps and watching the Supercars racing at Pukekohe. Today we will be able to eat outside and enjoy the magnificent views.
Happy reading my friends 😎