While it's still midwinter, we have had a run of beautiful fine days and mild weather this week. I had all the doors and windows wide open at 7.30 this morning. It is glorious!
Currently I am reading
Three families, separate yet joined by the sins of the fathers; sins that will ultimately lead to tragedy. 
Mark Richmond's trip to York takes a surprise detour when he runs into Helena Crawford and ends up accompanying her to her parents' ruby wedding anniversary in Drumlee, Scotland.
Six months earlier, Mark attended Peter Kingsley's sixtieth birthday party – the father of his now-estranged wife, Sophie – where Peter was unexpectedly taken ill. Mark's father, Charles, has been friends with Peter for forty years, but how well does he really know him?
As Peter's health continues to deteriorate, it seems the Richmonds and the Kingsleys are inextricably entwined by devastating secrets, resentment, betrayal and deceit. And who is Ellie, the girl in the hooded anorak, who appears on the cliff path in Drumlee, pale and shivering from the cold?
And am listening to
'In one moment, every drop of blood in my body was brought to a stop… There, as if it had that moment sprung out of the earth, stood the figure of a solitary Woman, dressed from head to foot in white'
The Woman in White famously opens with Walter Hartright's eerie encounter on a moonlit London road. Engaged as a drawing master to the beautiful Laura Fairlie, Walter becomes embroiled in the sinister intrigues of Sir Percival Glyde and his 'charming' friend Count Fosco, who has a taste for white mice, vanilla bonbons, and poison. Pursuing questions of identity and insanity along the paths and corridors of English country houses and the madhouse, The Woman in White is the first and most influential of the Victorian genre that combined Gothic horror with psychological realism.
This week I am planning on reading
Beware of friends with secrets…
Imagine your closest friend utterly betraying you. Years later, when she seeks forgiveness, you invite her to your engagement party as a gesture of reconciliation. But seething hostilities rise to the surface, ruining everyone's evening. After an awful night, your friend's battered, lifeless body is found at the bottom of a rocky cliff.
Newly engaged Marissa Parlette is living this nightmare. She should be celebrating her upcoming wedding, but she can't shake the image of her friend lying dead on the beach. Did she fall? Was she pushed? Or did she take a purposeful step into darkness? Desperate for answers, Marissa digs deep into the events of the party. But what she remembers happening after nightfall now carries sinister implications: the ugly sniping, the clandestine meetings, the drunken flirtations. The more she investigates, the more she questions everything she thought she knew about her friends, the man she once trusted, and even herself.
One moment of carelessness. Four shattered lives.
Psychological suspense that explores a labyrinth of lies, manipulation and revenge. Perfect for fans of Louise Jenson and Katerina Diamond.
Literary agent Viola Matthews is sure she's met Katherine Baxter before. So when her husband and bestselling novelist Samuel Morton introduces Viola to the quiet, unassuming woman he has offered to mentor, she knows their paths have crossed before. The question is where?
As their worlds collide and the bond between Samuel and Katherine deepens, Viola realises she must take control.
If Viola is right, then Katherine needs to pay for something that happened twelve years ago.
And this week I received three ARCs from NetGalley for review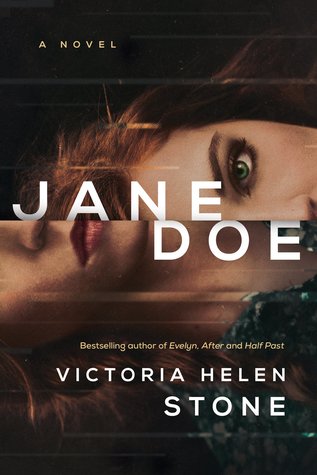 And that is all for this week, my friends. I am heading off outside to catch up on some yard work and make the most of the sunshine before I have to go into work.
Happy reading!