Right now, it seems as though we are having more than one Sunday a week. It can't possibly be a week since I last wrote a summary post, yet my diary says it is. I can't explain the phenomenon where, once we are more than a quarter into the year, time speeds up and continues to do so right through to Christmas. Can anyone out there explain?
Currently, I am not reading anything, having finished 
Last night before I went to sleep. This was my first read by B. A. Paris and I can certainly see why her books have such a great following! This was a one sitting read for me. Look for my review tomorrow.
This week I am planning on reading
Something bad has happened to Alison Taylor.
Her Saturday night started normally. Recently separated from her husband, Ali has been persuaded by her friends to go on a date with a new man. She is ready, she is nervous, she is excited. She is about to take a step into her new future.
By Sunday morning, Ali's life is unrecognisable. She wakes, and she knows that something is wrong. She is home, she is alone, she is hurt and she has no memory of what happened to her.
Worse still, when she looks in the mirror, Ali doesn't recognise the face staring back at her. She can't recognise her friends and family. And she can't recognise the person who is trying to destroy her…
I love this author and it has taken a great deal of self control, something that I am not known for possessing, not to move it up my list.
Also this week I plan to read
What if the one thing that kept you together was breaking you apart?
All Linda wants to do is sleep. She won't look at her husband. She can't stand her daughter. And she doesn't want to have this baby. Having this baby means moving on, and she just wants to go back to before. Before their family was torn apart, before the blame was placed.
Alienated by their own guilt and struggling to cope, the Sadler family unravels. They grow up, grow apart, never talking about their terrible secret.
That is until Linda's daughter finds out she's pregnant. Before she brings another Sadler into the world, Bea needs to know what happened twenty-five years ago. What did they keep from her? What happened that couldn't be fixed?
A devastating mistake, a lifetime of consequences. How can you repair something broken if pieces are missing?
Missing Pieces is Laura Pearson's debut novel.
And I have more than made up for the lack of ARC approvals last week with five this week.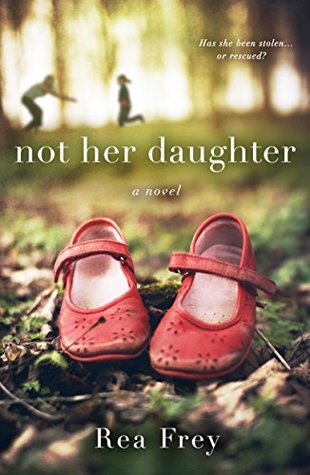 I hope there are some titles amongst these that appeal to you as much as they appeal to me. I have to admit that it was the absolutely beautiful cover on Winter Cottage that caught my eye, but after reading the plot summary I simply had to request it!
There are two authors I have read before and really enjoy, Lisa Regan and Chris Merritt. If you haven't read them, check them out next time you are looking for something to read. The other three authors are new to me.
Let me know what you are reading, what you think was great and what you didn't like. We are in for a stormy afternoon, so I am going to settle in front of the fire with a pot of tea and my next read. Happy reading and enjoy the rest of your weekend.