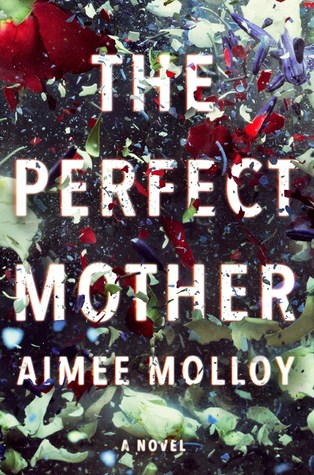 The Perfect Mother
by
Reviewed by

EXCERPT: Why? Why did she do that? Hadn't she learned her lesson? One impulsive decision can destroy an entire life. If anyone should know that, it's her.
ABOUT THIS BOOK: An addictive psychological thriller about a group of women whose lives become unexpectedly connected when one of their newborns goes missing.
They call themselves the May Mothers—a collection of new moms who gave birth in the same month. Twice a week, with strollers in tow, they get together in Prospect Park, seeking refuge from the isolation of new motherhood; sharing the fears, joys, and anxieties of their new child-centered lives.
When the group's members agree to meet for drinks at a hip local bar, they have in mind a casual evening of fun, a brief break from their daily routine. But on this sultry Fourth of July night during the hottest summer in Brooklyn's history, something goes terrifyingly wrong: one of the babies is abducted from his crib. Winnie, a single mom, was reluctant to leave six-week-old Midas with a babysitter, but the May Mothers insisted that everything would be fine. Now Midas is missing, the police are asking disturbing questions, and Winnie's very private life has become fodder for a ravenous media.
Though none of the other members in the group are close to the reserved Winnie, three of them will go to increasingly risky lengths to help her find her son. And as the police bungle the investigation and the media begin to scrutinize the mothers in the days that follow, damaging secrets are exposed, marriages are tested, and friendships are formed and fractured.
MY THOUGHTS: First time motherhood is one of, if not the most, difficult jobs in the world. Where is the training? Expectations are so high. The reality is harsh. New mums tend to band together in mutual support, and why not? They can relate to one another's experiences, give advice, provide a shoulder to lean on, cry on, or someone to laugh with, all in the quest to be the perfect mother. But what happens when one of those mums is not who she seems, has an agenda of her own, when one of these mothers lies, betrays the others to fulfill her own needs?
This is a compelling read that kept me turning the pages. Told from multiple points of view, which sometimes got a bit messy as it was not always immediately obvious whose point of view it was, the author explores the dynamics of a group of women and one 'token' man, most of whom are concealing a secret of some sort, who inadvertently become involved in the abduction of a baby.
There are a lot of current issues used to great effect in The Perfect Mother. Firstly the Internet, a wonderful research tool that can easily put information into the wrong hands. Then there is the issue of media sensationalism and manipulation. It is not always about the truth, but often what is going to attract the most viewers or readers that prevails. Molloy cleverly uses these modern phenomenon to enhance the tension in her plot.
Although a previously published author, this is Molloy's first novel. I can't wait for her second.
Thank you to Hachette Australia via Netgalley for providing a digital copy of The Perfect Mother by Aimee Molloy for review. All opinions expressed in this review are entirely my own personal opinions.
Please refer to my Goodreads.com profile page or the 'about' page on sandysbookaday.wordpress.com for an explanation of my rating system.
This review and others are also published on my Goodreads.com page https://www.goodreads.com/review/show/2349835150