Happy Mother's Day to all you wonderful Mums out there.
It's time to catch up with what I am currently reading, what I am planning on reading in the coming week, and what ARCS I have been approved for this week.
Currently I am reading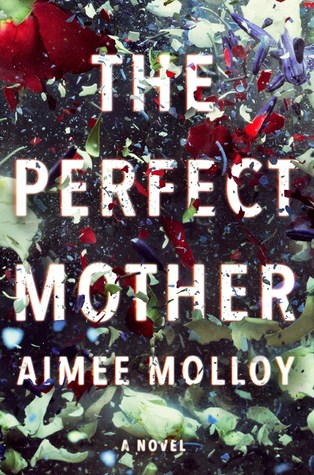 and listening to
This week I am planning on reading
She's a friendly voice on the phone. But can you trust her?
The people who call End of the Line need hope. They need reassurance that life is worth living. But some are unlucky enough to get through to Laura. Laura doesn't want them to hope. She wants them to die.
Laura hasn't had it easy: she's survived sickness and a difficult marriage only to find herself heading for forty, unsettled and angry. She doesn't love talking to people worse off than she is. She craves it.
But now someone's on to her—Ryan, whose world falls apart when his pregnant wife ends her life, hand in hand with a stranger. Who was this man, and why did they choose to die together?
The sinister truth is within Ryan's grasp, but he has no idea of the desperate lengths Laura will go to…
Because the best thing about being a Good Samaritan is that you can get away with murder.
Secrets can't stay buried forever… 
1960s England
Cassandra Fitzpatrick's family isn't quite like everybody else's: her house is always full to bursting with the various misfits her mother houses as lodgers.
The creative and chaotic household is all she has ever known and loved, until something awful happens that changes everything.
Cass loves her mother deeply, but, as she gets older, she becomes more and more aware of her flaws.
Will Cass have to distance herself from her family to find happiness? Or is she destined to follow in her mother's footsteps? 
As Cass reflects on her memories, she must lay the ghosts of the past to rest and make peace with the secrets that have haunted her adult life…
CASSANDRA'S SECRET is both a coming-of-age story and poignant return to the past, an intricate family drama of the close bond between mother and daughter, and the strength of love needed to overcome abuse and grief.
A missing child. A desperate mother. And a house full of secrets.
Two years ago, Julia lost her family in a tragic accident. Her husband drowned trying to save their daughter, Lily, in the river near their rural home. But the little girl's body was never found—and Julia believes Lily is somehow still alive.
Alone and broke, Julia opens her house as a writers' retreat. One of the first guests is Lucas, a horror novelist, who becomes obsessed with finding out what happened to Lily. But within days of his arrival, the peace of the retreat is shattered by a series of eerie events.
When Lucas's investigation leads him and Julia into the woods, they discover a dark secret—a secret that someone will do anything to protect…
What really happened that day by the river? Why was Lily never found? And who, or what, is haunting the retreat?
And I made up for my 0 arcs last week by being approved for 5 new reads this week. . .
So excited by my haul this week! Plus I received a signed copy of
from author Mark Tilbury. I just loved this book and am very grateful to Mark for his kindness. I reviewed The Key to Death's Door a few weeks ago. If you haven't read this yet, I urge you to check out my review and pick up a copy.
Well ,that's my lot for the week. I hope you have an awesome reading week lined up. Let me know what you are reading, what you enjoyed, and what you didn't like.
Cheers
Sandy