Here we are at Sunday and it's time, once again, to take a look at what I'm currently reading, what I am planning on reading in the coming week, and what ARCS I have been approved for from NetGalley this week.
Currently I am reading
and listening to
This week I plan to read
"Adrian Gray was born in May 1862 and met his death through violence, at the hands of one of his own children, at Christmas, 1931." Thus begins a classic crime novel published in 1933, a riveting portrait of the psychology of a murderer.
Each December, Adrian Gray invites his extended family to stay at his lonely house, Kings Poplars. None of Gray's six surviving children is fond of him; several have cause to wish him dead. The family gathers on Christmas Eve – and by the following morning, their wish has been granted. This fascinating and unusual novel tells the story of what happened that dark Christmas night; and what the murderer did next.
At approximately 09.00hrs on the 15th June 1996, an unassuming white lorry was parked on Corporation Street in the city centre of Manchester, England; it contained over 3000 pounds of high explosive.
At 11.15hrs the same day, Manchester witnessed the detonation of the largest device on the British mainland since the second World War … The Irish Republican Army claimed responsibility for the attack.
Based around actual events, LETTERBOX tells the story of Liam Connor, an ordinary boy brought up in Manchester by a seemingly ordinary family. He goes to the local school, loves football and has a best friend called Sean … an ordinary life!
Unbeknown to Liam, his father, Michael Connor, harbors a dark historic secret, following a life a lot less ordinary … as a furtive, yet high ranking soldier within the IRA.
As a result of extraordinary circumstances, Liam's innocent and carefree world is shattered when he is exposed to the truth about his family's heritage and then learns about the tragic death of his father at the hands of the SAS.
Consumed with both hate and the need to seek retribution, Liam is taken to Ireland where he is intensively trained to become a highly skilled and efficient soldier within the Irish Republican Army … He is 16 years old!
Some years later, following the drug-induced death of his beloved sister, Liam is given the opportunity to exact his revenge on those he believed should truly be blamed for the tragedies in his life … The British Government!
Thus, on the 15th June 1996, it was Liam's responsibility to drive the bomb laden lorry into the unsuspecting city of Manchester and let the voice of the IRA be clearly heard … And listened to!!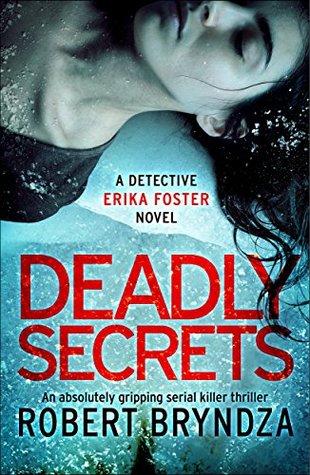 To commit the perfect murder, you need the perfect cover. 
On a cold icy morning, a mother wakes to find her daughter's blood-soaked body frozen to the road. Who would carry out such a horrific killing on the victim's doorstep?
Straight off her last harrowing case, Detective Erika Foster is feeling fragile but determined to lead the investigation. As she sets to work, she finds reports of assaults in the same quiet South London suburb where the woman was killed. One chilling detail links them to the murder victim – they were all attacked by a figure in black wearing a gas mask.
Erika is on the hunt for a killer with a terrifying calling card. The case gets more complicated when she uncovers a tangled web of secrets surrounding the death of the beautiful young woman.
Yet just as Erika begins to piece the clues together, she is forced to confront painful memories of her past. Erika must dig deep, stay focused and find the killer. Only this time, one of her own is in terrible danger…
This week I have received only one ARC from NetGalley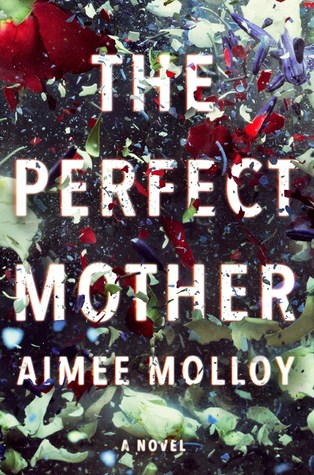 But I have received a proof from author June Rousso for a children's book titled The Little Book of Character Strengths. You may remember I reviewed another title by this author, We All Live On This Planet Together, earlier this year.
I am starting a new job this week which is going to be quite time consuming for the first month or two. So if my posts are a little erratic in the next few weeks, I apologise in advance and ask that you bear with me.
Please don't be shy about letting me know what you like and don't like. I love getting your feedback. And I love hearing about what you are reading, or if you have read something that is on my list, what you thought of it.
Have a lovely week and  happy reading.