Here we are at Sunday again, and time, once again, to take a look at what I'm currently reading, what I am planning on reading in the coming week, and what ARCS I have been approved for from NetGalley this week.
I don't know where in the world you are, but here in New Zealand we have a beautiful autumn day after a wet and stormy night. Wherever you are, may you be having the day you desire.
I am currently reading
And, from one of my favorite authors
And listening to
This week, I am planning on reading
You'd do anything for the one that got away . . . wouldn't you?
When Billy Orr returns home to spend time with his dying sister, he bumps into his ex-girlfriend Aimi, the love of his life. He might not have seen her in eleven years, but Billy's never forgotten her. He'd do anything for her then, and he'd do anything for her now.
When Aimi tells him that she wants to escape her abusive husband, Billy agrees to help her fake her own death. But is she still the Aimi that Billy remembers from all those years ago?
Once Aimi disappears, Billy has to face the possibility that perhaps she had different reasons for disappearing – reasons that might be more dangerous than she's led him to believe . . .
Sometimes trusting the one you love is the wrong thing to do.
Don't trust your friends. Don't trust your family. Don't trust yourself… 
The people of London fear for their lives when a twisted serial killer called The Cartoonist starts targeting young mothers, leaving their bodies on display in their homes with speech bubbles drawn from their lips. He has a terrifying story to tell, but first, the right people need to be listening…
Nathan Radley has a brilliant and dangerous talent. Formerly one of the best criminal psychologists on the police force he's renowned for getting deep into the minds of the murderers he hunts. But for the past year he has lived in isolation, haunted by this gift and his own dark desires.
DI Katie Rhodes' career is spinning out of control. She'd sworn never to knock on her old partner Nathan's door again, but when she sees his distinctive birthmark drawn in chocolate on one of the victims, she knows she doesn't have a choice.
As the body count rises and the clues become more and more personal, Katie and Nathan join forces for one final case together.
Why is The Cartoonist using Katie and Nathan's own dark secrets as calling cards on his victims? What does he want, and how many more innocent lives will be taken before they can crack his disturbing riddle?
To find a murderer, first you need to think like a murderer. The Cartoonist doesn't just know this, he's counting on it…
It's the early hours of the morning and Rose Denton wakes up behind the steering wheel of her car. She's off the road, through a hedge and in a field.
There's blood on the windscreen and bonnet – but it's not hers and there's no sign of anything or anyone she might have hit. The last thing she remembers is being in a hotel on a business trip but now she's miles away.
Back home and her daughter's boyfriend is missing. The last thing he did was argue with Rose over money. He left no note, no text, no clue as to his whereabouts.
The police have questions – and so does Rose's family. But those are little compared to the ones she has for herself.
What happened last night? And, perhaps more importantly, does she really want to know the answer?
And my haul of ARCs from NetGalley this week  –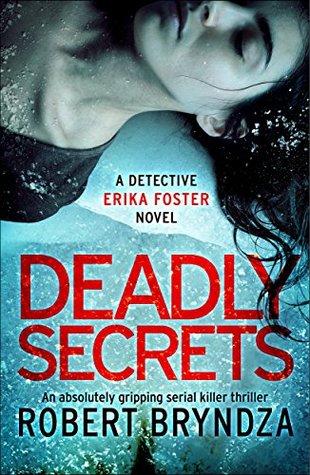 That's my week all mapped out. What is yours looking like? Have you read any of the books I have lined up for the week? Have you requested any ARCs that you think I would enjoy?
Have a wonderful reading week my friends.