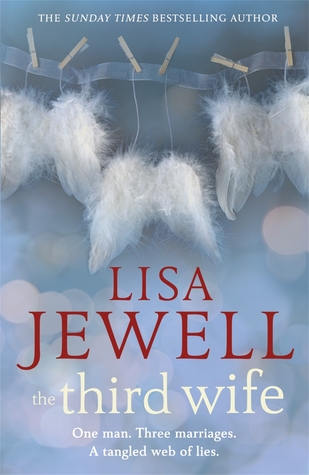 Reviewed by

EXCERPT: 'I think you'll find you're the one with the problem.' Then the person, yes, a woman, in red shoes, tutted again and walked away, her heels issuing a mocking clack-clack as she went.
Maya watched her blurred figure recede. She found a lamp post and leaned against it, looking into the oncoming traffic. The headlights turned into more fireworks. Or one of those toys she'dhad as a child: tube, full of colored beads, you shook it, looked through the hole, lovely patterns – what was it called? She couldn'tremember. Whatever. She didn'tknow any more. She didn't know what time it was. She didn't know where she was. Adrian had called. She'd spoken to him. Tried to sound sober. He'd asked her if she needed him to come and get her. She couldn't remember what she'd said. Or how long ago it had been. Lovely Adrian. So lovely. She couldn't go home. Go home and do what she needed to do. He was too nice. She remembered the pub. She talked to that woman. Promised her she was going home. That was hours ago. Where had she been since then? Walking. Sitting somewhere, on a bench, with abottle of vodka, talking to strangers. Hahaha. That bit had been fun. They'd said she could come back with them, to their flat, have a party. She'd been tempted, but she was glad now, glad she'd said no.
She closed her eyes, gripped the lamp post tighter as she felt her balance slip away from her. She smiled to herself. This was nice. All this color and darkness and noise and all these fascinating people. She should do this more often, she really should. Get out of it. Live a little. Go a bit nuts. A group of women were walking towards her. She stared towards them greedily. She could see each woman in triplicate. They were all so young, so pretty. She closed her eyes again as they passed by, her senses unable to contain their image any longer. Once they'd passed she opened her eyes.
She saw a bus bearing down, bouncy and keen. She squintedinto the white light on the front, looking for a number. It slowed as it neared her and she turned and saw a bus stop to her left, with people standing at it.
'Dear bitch. Why can't you just disappear?'
The words passed through her mind, clear and concise in their meaning, like a sober person leading her home. And then those other words, the words from earlier.
'I hate her too. '
She took a step forward.
ABOUT THIS BOOK: In the early hours of an April morning, Maya stumbles into the path of an oncoming bus.
A tragic accident? Or suicide? Her grief-stricken husband, Adrian, is determined to find out.
Maya had a job she enjoyed; she had friends. They'd been in love. She even got on with his two previous wives and their children. In fact, they'd all been one big happy family.
But before long Adrian starts to identify the dark cracks in his perfect life.
Because everyone has secrets. And secrets have consequences. Some of which can be devastating.
MY THOUGHTS: This book blew me away…at first I thought it was pretty good chick-lit, but then it became so much more…..
Adrian is a serial husband. There has always been somewhere for him to go. The next woman. The next house. The next family.
But the death of his third wife Maya, by accident? by suicide?, has halted that progression.
Adrian finds himself widowed at 47. "Like an abrupt end to a really good book, frantically thumbing through the pages to see if he's missed a bit, bewildered and rudderless……he couldn't get used to this. He really, really couldn't."
At first I wanted to belong to this wonderful fractured, but cohesive family of Adrian and his two previous wives, Susie and Caroline, their five children, and his third wife Maya; all of whom have this wonderfully fluid and supportive relationship; all of whom profess to love and admire each other.
But then comes the first of the twists…..which made my eyes widen in shock, my breath catch with the question 'Who? Who is doing this to Maya?' It can only be one of the people who smile sweetly at her, who hug her and kiss her…..but which one?
"Like guests in an Agatha Christie-style weekend house party, each one had a motive. And (excepting one) each one had the means."
This is my first ever Lisa Jewel book – how have I never read anything by her before?
Thank you to NetGalley, Atria Books and author Lisa Jewell for the gift of an ecopy of this book in exchange for an honest review. All opinions expressed in this review are entirely my own personal opinions.
Please refer to my Goodreads.com profile page or the 'about' page on sandysbookaday.wordpress.com for an explanation of my rating system.
This review and others are also published on my Goodreads.com page https://www.goodreads.com/book/show/22430311-the-third-wife?ac=1&from_search=true