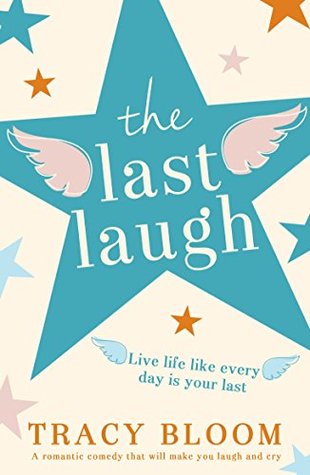 Reviewed by

EXCERPT: I look back at Mark. My chosen path. I've purposely not told him what's going on so far, which might appear strange but I cannot seem to say the words out loud. I cannot even bear to hear them. I 've tried. I've stood in front of the mirror and formed the words in my head and tried to force them out of my mouth but nothing comes out. I just stare and stare and stare at myself and think, is this really happening? If I don't actually say the words then maybe it isn't, maybe everything will be all right.
ABOUT THIS BOOK: 'I've googled it, how to die,' Jenny says to Maureen. 'It was full of climbing this mountain, swimming that sea, becoming a marathon runner and raising millions for charity.'
'Sounds like bloody hard work. You can make it more fun than that surely?'
Jenny discovers her days are numbered at the same time she discovers her husband is having an affair…
Frankly, her life was tough enough already. Two tricky teenagers, her mother's constant complaints, friends who aren't up to the job and a career which has been spiralling downwards since she won 'Sunseeker Tour Rep of the Season' twenty years ago.
And now this: a cheating husband and a death sentence.
Enough is enough. Jenny vows to keep both catastrophes a secret. She takes her life – and death – into her own hands and decides to live as she did when she was happiest… in 1996. She plans a spectacular 1990's themed party in place of a wake that she herself will attend. But will she be able to keep her secrets for long enough to have the party of a lifetime?
From No. 1 bestseller Tracy Bloom, The Last Laugh is both hilarious and heartbreaking, a book about how to find happiness and live your life as though every day is your last. Perfect for fans of Marian Keyes and Kicking the Bucket List.
MY THOUGHTS: I am probably the only person who has so far read The Last Laugh by Tracy Bloom who hasn't found it hilarious. Instead, I found it sad, poignant and strangely uplifting.
Jenny has attitude in spades. I loved her 'well f**k you' attitude, and her determination to live her life on her terms. I also admired the way she dealt with her husband's affair.
Maureen was wonderful. She shows the wisdom of age and experience. She sees and understands things that Jenny can't, because she is too closely involved. And she calls a spade a spade. We all need a Maureen in our lives.
There are a lot of life lessons in this book. Lessons about taking a look at and considering the 'bigger picture', not just your own little role in things, about the importance of friendship and the different roles the same people play at different points in your life, about not being too hasty to write people off, and about second chances.
I was expecting a light, fluffy, chic-lit read, but I got so much more from this book. I think that what people will take from this book will depend on where they are at in their lives. But regardless, it is a delightful and touching read. 4.5 surprised stars from me.
Thank you to Bookouture via Netgalley for providing a digital copy of The Last Laugh by Tracy Bloom for review. All opinions expressed in this review are entirely my own personal opinions.
Please refer to my Goodreads.com profile page or the 'about' page on sandysbookaday.wordpress.com for an explanation of my rating system.
This review and others are also published on my Goodreads.com page https://www.goodreads.com/review/show/2255159900