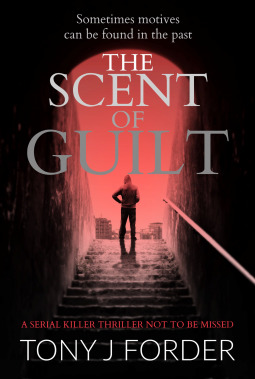 Reviewed by

EXCERPT: The elderly woman lay on her back, arms and legs spread out as if she were forming a large X. The hood of her beige parka was like a saucer for her spilled blood. In the unnatural light it gleamed like a halo of slick crude oil. Other than a couple of minor abrasions, her face was untouched. Across the rest of her body there were too many puncture wounds and lacerations to count, but it looked to Bliss as if there must be several dozen. He squatted down beside her body to take a closer look. The victim's green tartan skirt had been yanked up to her waist, tights shredded and her vulva brutalised, most likely with the same weapon that had punctured the flesh so cruelly. The remainder of the wounds appeared to be randomly distributed, though her breasts had been left completely unscathed. The final sickening debasement, was that all ten nails had been ripped from her fingers.
ABOUT THIS BOOK: Twelve years after he left Peterborough under a cloud, DI Bliss returns to the city and the major crimes team. Having spent years policing organised crime, Bliss is plunged straight into the heart of a serial murder investigation.
Meanwhile, Penny Chandler has been promoted to DS and has been working in London on the Met's sexual crimes team. But when two rapes are reported on her old patch in Peterborough, Chandler volunteers to interview the victims.
Chandler joins the hunt for the attacker and soon notices a possible link between the rapes and Bliss's murder investigation. Could the same man be responsible?
Just as both cases seem to stall, a call comes in from an ex-policeman who knows of unsolved cases in the USA with a similar MO. Bliss finds himself travelling to California to hunt for a killer whose reach may have stretched further than anyone could possibly imagine.
But in order to catch the murderer, Bliss must discover the killer's motive. A motive which should have remained buried in the past…
MY THOUGHTS: Stone the crows! That was a journey and a half!
Despite The Scent of Guilt being the second book of the DI Bliss and DC Chandler series, it reads well as a stand alone. I do feel that I missed out on some background information on Bliss's life, but it is not essential to this story. But having whetted my appetite, I am going to go back and read the first in the series, Bad to the Bone (also the title of one of my favorite George Thorogood songs!).
Bliss, who admits to being 'a grumpy bastard', has a reputation for insubordination, for going his own way, for swimming against the tide, and for bringing situations crashing down around his own ears. Yet, his team is fiercely loyal to him and there is a certain chemistry between Bliss and Chandler about which they are fiercely in denial.
Bliss has been through the wringer in his personal life; he is childless, his wife murdered as a consequence of his actions, and suffering from Meniere's Disease, he has a deep understanding of people's grief and at times exhibits quite a philosophical side.
An interesting character and a great plot that leaves me begging for 'more please, Mr Forder.'
Please note: No crows were harmed in the writing of this review.
Thank you to Bloodhound Books via Netgalley for providing a digital copy of The Scent of Guilt by Tony J Forder for review. All opinions expressed in this review are entirely my own personal opinions.
Please refer to my Goodreads.com profile page or the 'about' page on sandysbookaday.wordpress.com for an explanation of my rating system.
This review and others are also published on my Goodreads.com page https://www.goodreads.com/review/show/2291632067