Time, once again, to take a look at what I'm currently reading, what I am planning on reading in the coming week, and what ARCS I have been approved for from NetGalley this week.
Currently I am reading
Only a few chapters in, and already it is quite atmospheric.
I am listening to
Which, I am thinking, is not as good as some of her other books. I am about 2/3rds of the way through. Progress has been hampered by both the wet weather and the fact that I spent three days driving around looking for my old, sight-impaired dog who went missing. I was just reconciling myself to the idea that he had gone off to die – he is a Thirteen-year-old Blue Heeler  – when the dog control officer called to say that he had picked him up. $200 later, he is home 😎.
But, back to books. In the coming week I am planning on reading  –
Dr Ruth Galloway is flattered when she receives a letter from Italian archaeologist Dr Angelo Morelli, asking for her help. He's discovered a group of bones in a tiny hilltop village but doesn't know what to make of them. It's years since Ruth has had a holiday, and even a working holiday to Italy is very welcome!
So Ruth travels to Fontana Liri, accompanied by her daughter Kate and friend Shona. In the town she finds a medieval shrine and a dark secret involving the war years and the Resistance. To her amazement she also finds Harry Nelson, who is enduring a terrible holiday at a resort nearby. But there is no time to overcome their mutual shock – the ancient bones spark a modern murder, and Ruth must discover what secrets there are in Fontana Liri that someone would kill to protect.
I am eagerly looking forward to more travel by book, currently being in a small village in Scotland. Then it is on to  –
Every family has its secrets…
From the author of The Lost Child, and The Forgotten Room. Perfect for fans of The Secret Mother and Linda Green.
Two dead bodies. A lifetime of secrets.
When Rachel Porter's estranged mother dies, she returns to her family home filled with dread about having to face her past, and the people who populated it.
Little does she know that there are dead bodies waiting to be discovered, and a lifetime of secrets are about to untangle.
Secrets kept by her mother, the liar.
And finally for the week,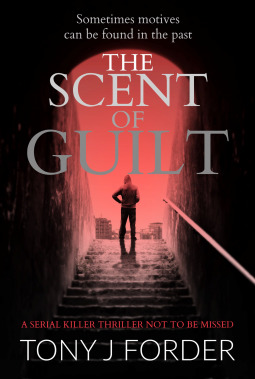 Twelve years after he left Peterborough under a cloud, DI Bliss returns to the city and the major crimes team. Having spent years policing organised crime, Bliss is plunged straight into the heart of a serial murder investigation.
Meanwhile, Penny Chandler has been promoted to DS and has been working in London on the Met's sexual crimes team. But when two rapes are reported on her old patch in Peterborough, Chandler volunteers to interview the victims.
Chandler joins the hunt for the attacker and soon notices a possible link between the rapes and Bliss's murder investigation. Could the same man be responsible?
Just as both cases seem to stall, a call comes in from an ex-policeman who knows of unsolved cases in the USA with a similar MO. Bliss finds himself travelling to California to hunt for a killer whose reach may have stretched further than anyone could possibly imagine.
But in order to catch the murderer, Bliss must discover the killer's motive. A motive which should have remained buried in the past…
And finally, books I have been approved for from NetGalley this week. As you can see, I requested a few this week also! Plus I had two requests declined, which was probably a good thing. I am going to be a bit more restrained with my requests this week, or at least, that's the plan!
But I have to admit that I was very excited to be approved for Snap by Belinda Bauer. I love her books!
So, that's it for this week. Off to do some reading. I look forward to you sharing your plans with me. I love to see what everyone else is reading.
Happy reading!