Today I started listening to
The matriarch of a Long Island clan with a stubbornly suicidal son and a defiant, restless granddaughter, Esther has hired a Russian landscaper to watch over the family as well as the grounds of their secluded waterfront estate. But he has been watching Esther, too. And his love for her is growing wild enough to uproot them all.
Hoffman is a compelling author, and as it is a reasonably short book I am already a little over half way through and loving it!
I have also just started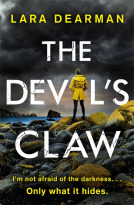 Jennifer Dorey thinks she is safe.
Following a traumatic incident in London, Jennifer has returned to her childhood home in Guernsey, taking a job as a reporter at the local newspaper.
After the discovery of a drowned woman on a beach, she uncovers a pattern of similar deaths that have taken place over the past fifty years.
Together with DCI Michael Gilbert, an officer on the verge of retirement, they follow a dark trail of island myths and folklore to 'Fritz', the illegitimate son of a Nazi soldier. His work, painstakingly executed, has so far gone undetected.
But with his identity about to be uncovered, the killer now has Jennifer in his sights.
And home is the last place she should be.
and while I am only 11%  into this, it is already drawing me in.
WHAT AM I PLANNING ON READING THIS WEEK?
First up is
You lost your daughter. You will never forgive yourself. And now someone's determined to make you pay…
Seventeen years ago, something happened to Jess's daughter Beth. The memory of it still makes her blood run cold. Jess has tried everything to make peace with that day, and the part she played in what happened. It was only a brief moment of desire… but she'll pay for it with a lifetime of guilt.
To distance herself from the mistakes of the past, Jess has moved away and started over with her family. But when terrifying things begin happening in her new home, seemingly connected to what happened to Beth, Jess knows that her past has finally caught up with her. Somebody feels Jess hasn't paid enough, and is determined to make her suffer for the secrets she's kept all these years.
And the other book I simply must read this week is
Three hundred gone. Just six left.

The building was once home to families, friends, children, couples, love, life. Now, almost every apartment is empty, the inhabitants forced out by the developers tearing down the old social housing to build luxury homes.
Only a few of the inhabitants have fought back against the attempts to evict them from their homes and their histories. And they have been joined by passionate student protester and would-be journalist, Ella, who is leading a high-profile media campaign to protect those who refuse to leave.
One night, Ella returns home to find a horrible scene awaiting her-the dead body of a mysterious man. Panicked, she calls her neighbor Molly, who convinces her that the police won't believe she's innocent. Together the two women concoct a gruesome plan to hide the body.
But the secret won't stay buried for long. As truth hangs in the balance, a neighbor tells Molly he had heard Ella arguing with a man in the hallway and mistrust grows between Ella and Molly, as repercussions of that night threaten to change both women's lives forever.
WHICH BOOKS DID I RECEIVE FROM NETGALLEY THIS WEEK?
Okay, I have to admit that my request finger got a little out of control . . . . So here's what I have received this week  –
In my defense, a few of these have been on my 'wishlist' for quite some time, and I had given up any hope of ever being approved for them.
What are you planning on reading? And what have you been approved for this week?
Happy reading!